Super Bowl Sunday: How Much We're Eating & Alternatives To The Big Game
We don't actively think about Super Bowl Sunday as a big food holiday like Christmas or Thanksgiving, but turns out all that snacking between commercial breaks adds up to a hefty amount of calories! It's estimated that over 1 billion chicken wings , 14,500 tons of chips , and 50 million cases of beer will be enjoyed this Sunday- and the stats don't stop there. Researchers at Cornell University found that, on average, people consume over 6,000 calories throughout the five hour long game, which is more than double the amount that people should be eating per day (2,400). And if everything you eat (and drink) gets too overwhelming on Monday morning, you're not alone. You can join the 7 million Americans who will be calling out of work as well.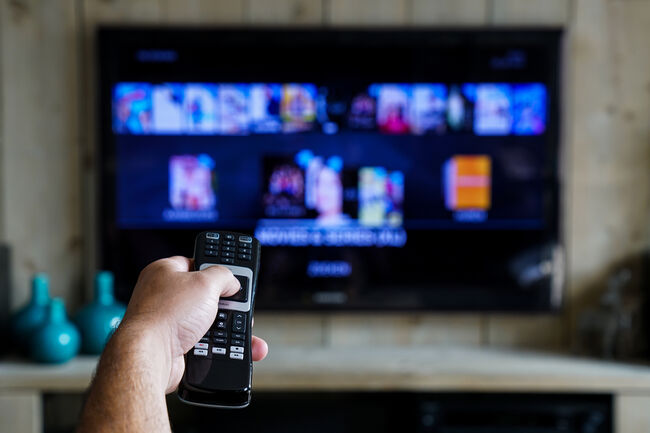 If the Super Bowl just isn't your thing, but you still want to celebrate something on TV, you've got plenty of options. The "Puppy Bowl" (starts at 3pm EST), an Animal Planet staple celebrating its 15th year on the air, and Hallmark's "Kitten Bowl VI" (starts at 2pm EST) will both be shown multiple times throughout the day. For all "The Office" fans out there, great news: there's a marathon beginning at 8am EST on Comedy Central that'll keep you entertained well beyond the final touchdown. And what would an unofficial holiday weekend be without a Harry Potter marathon? All 8 of the original films in the series will be shown back to back on Friday, Saturday, and Sunday on USA. Even better- USA is also airing "Fantastic Beasts And Where To Find Them" right after the end of "Deathly Hallows Part II" at 8 pm on all three nights. Check out what else is airing this weekend here: USA Today
Photos: Getty Images
Listen to Pat McMahon on demand for free, with new podcast episodes every day:

Pat McMahon
Want to know more about Pat McMahon? Get their official bio, social pages & articles on Y94!
Read more